Bilato & Biverso: two new flush doors versions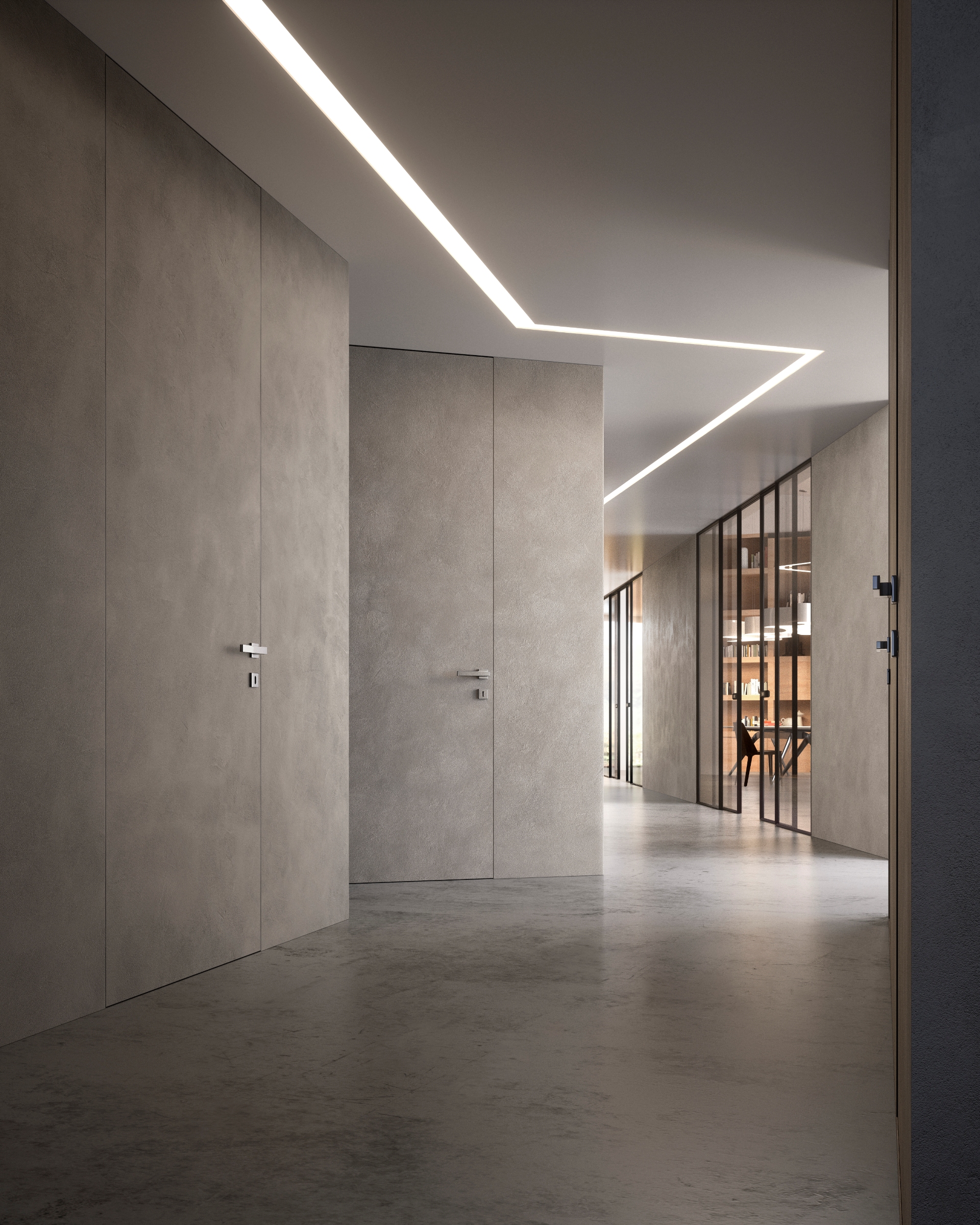 Bilato & Biverso: two new flush doors versions
There are lots of new items being presented to add to our already complete catalogue of Filomuro doors. A catalogue of doors flush with the wall devised to aid those who like to design using cutting-edge solutions, featuring the utmost possibility when it comes to specially tailored results. BILATO and BIVERSO, two innovative flush door versions are excellent examples that meet precise design requirements.
BILATO FLUSH-WALL DOOR
BILATO is a new version of Filomuro, a hinged door with panels and frame in the same thickness (103 mm), designed to create the same flatness on both sides. The Filomuro BILATO door has concealed hinges and is also available for fitting in plasterboard, for finished walls from 100 to 105 mm. Bilato comes in the following finishes: ready for painting, white lacquer, RAL lacquer, and in wood with different oak finishes.
BIVERSO FLUSH-WALL DOOR
Thanks to our patent, the Biverso door can be opened by pushing or pulling. You can decide how and where to fit it at the very last minute, with left or right opening, on any side of the wall, or inside the wall compartment. Since it is flush with the wall, it also guarantees complete integration into the wall and can also blend in seamlessly in the paintable version.