Hinged doors are definitely the most widespread, best-known doors, because they are easy, practical to open, and they cost less than other types of opening. Hinged doors are traditional doors that are fixed to the opening on one side, using hinges, that can be visible or concealed. The opening mechanism for the door is very simple: it rotates to open.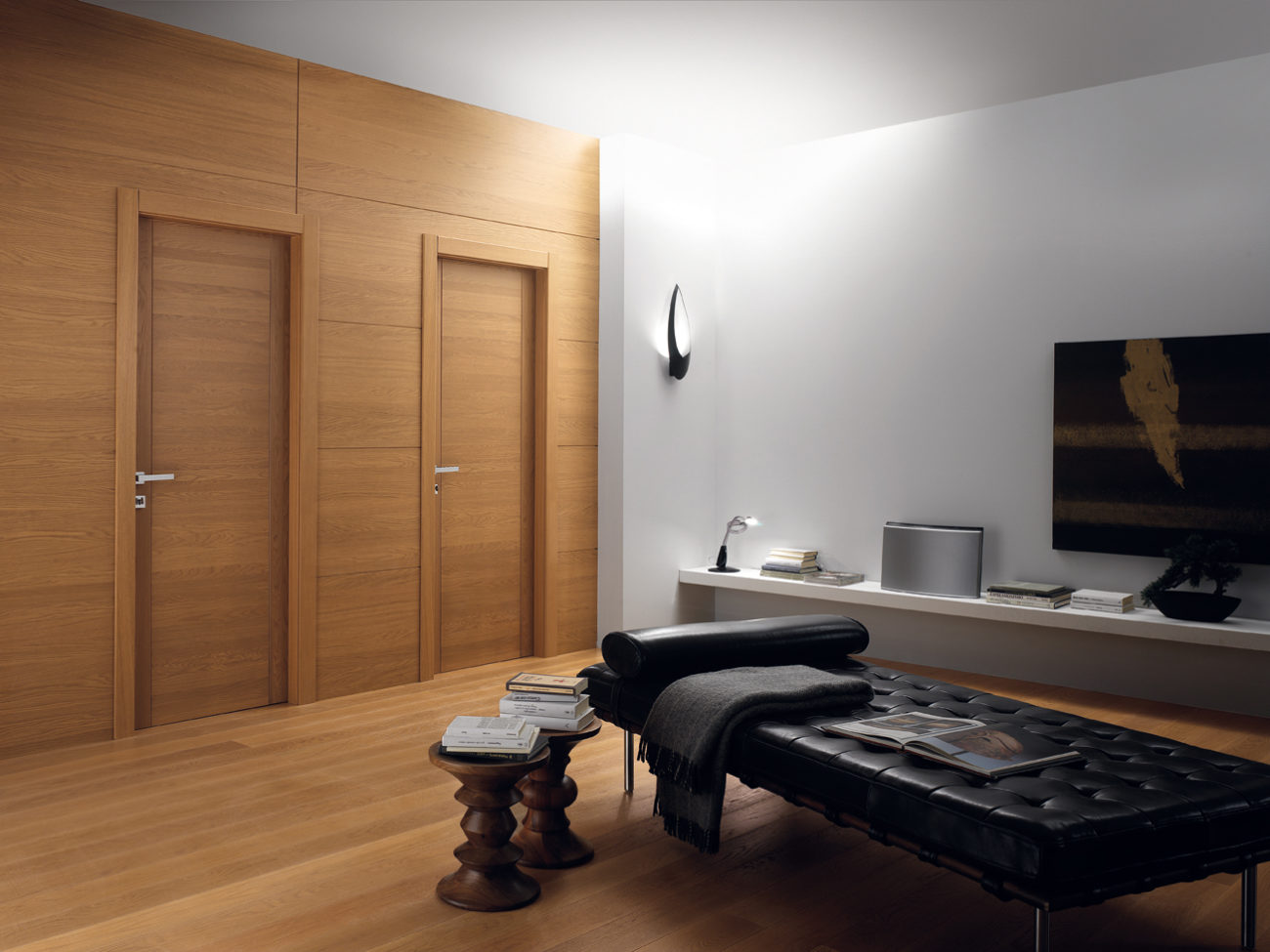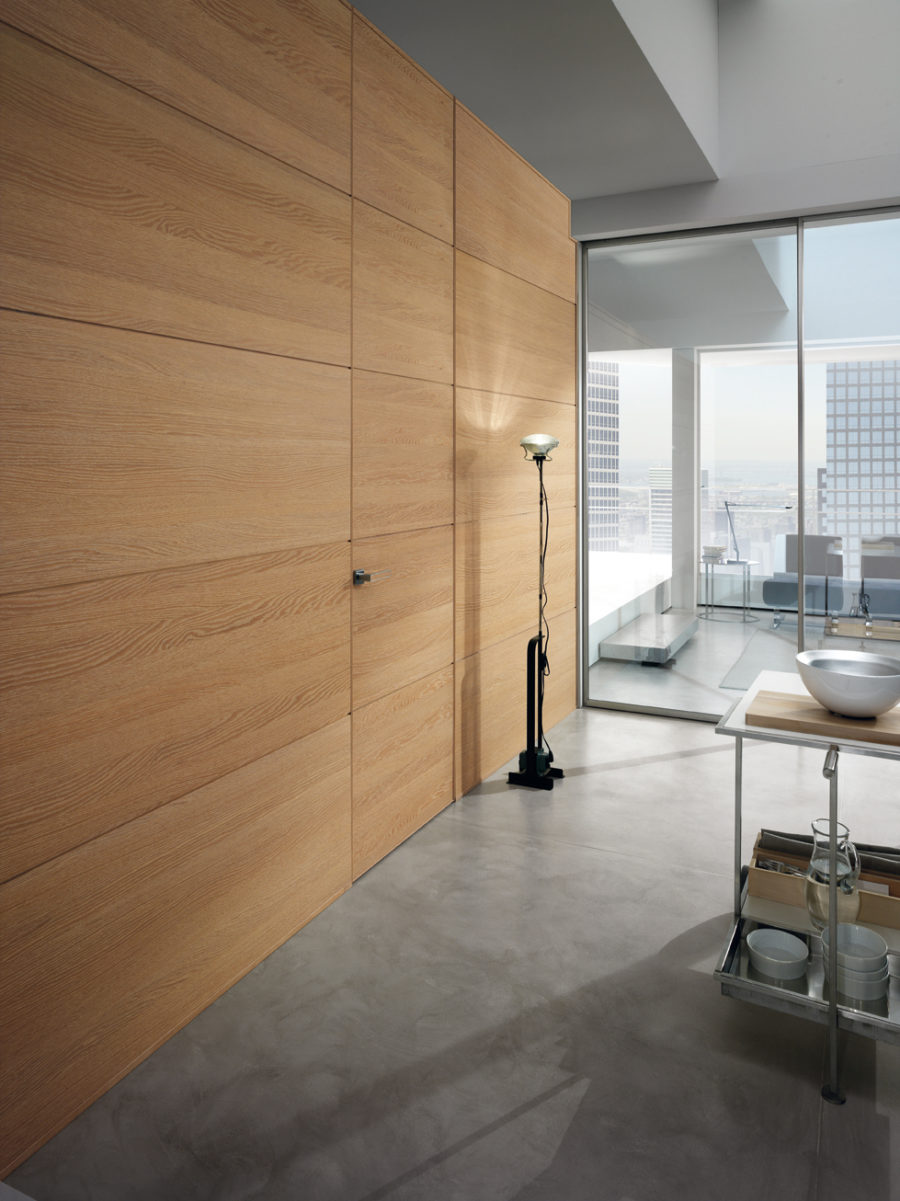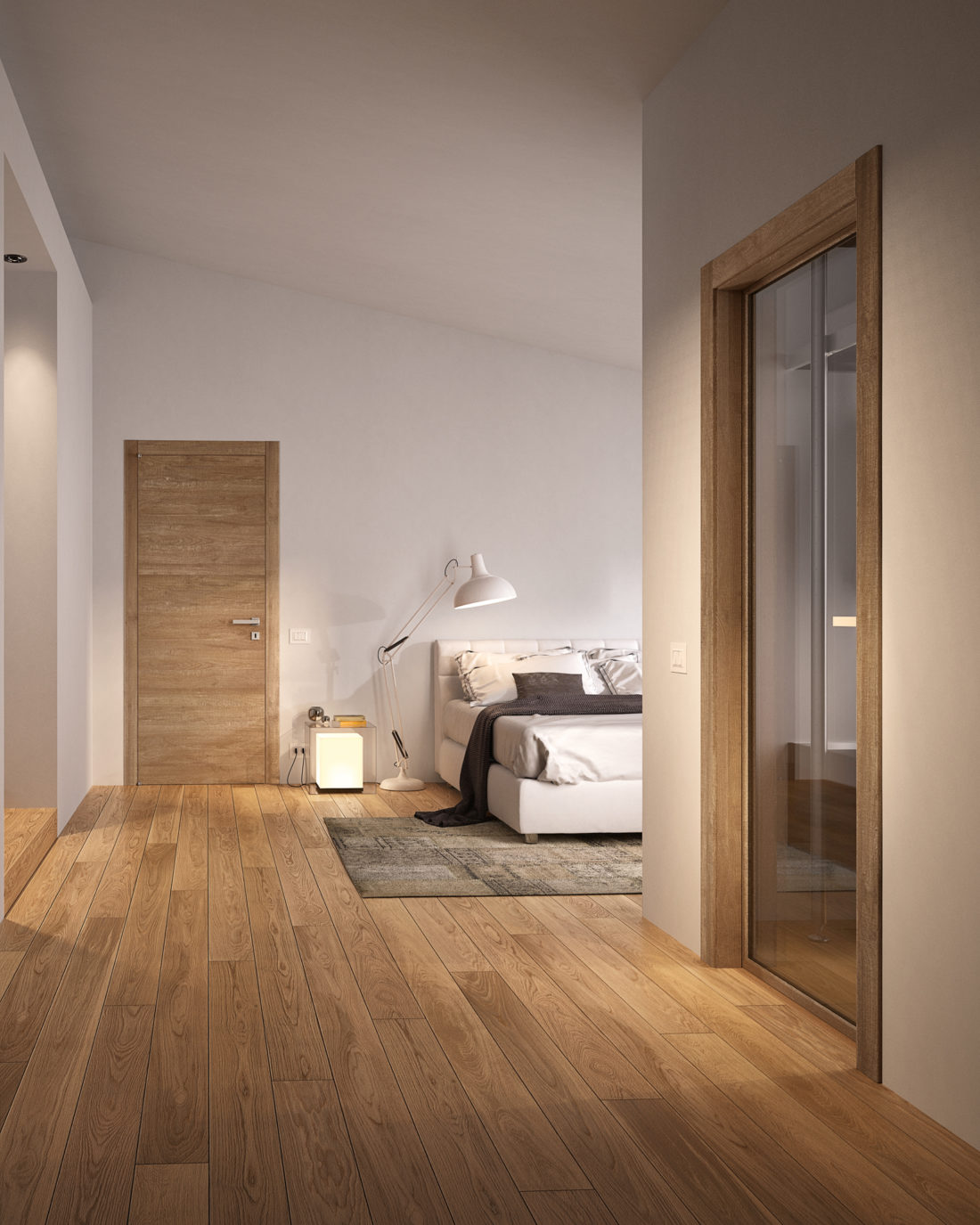 14 Furnishing Ideas Using Hinged Doors
This gallery includes a range of solutions we developed for hinged doors. hinged doors can be distinguished according to material (from the classic wooden door to ones in glass, passing via laminate), style, leaf decoration (that can be plain, panelled, or routed), with or without frames. For flush-fitted hinged doors, the door is smoothly integrated into the wall and has no frames. As you can see, the possibilities for your design project and home are endless.
Biverso
You can decide how to open it!
The Biverso door can be opened either by pushing or pulling. You can decide how and where to mount it at the very last minute, with left or right opening, on any side of the wall, or inside the wall compartment. Since it is flush with the wall, it also guarantees complete integration into the wall and can also blend in seamlessly in the paintable version.
See Hinged Door Stores and Prices
Are you choosing a hinged door for your home or office and you need a price outline? Our sales outlets are staffed by qualified persons who can guide you around the different hinged door models and their installation costs. This type of opening is the most economical compared to other types, such as sliding or folding models, but the prices can vary according to the material and model.